Equally as important as the design and function of our dispensers on the outside, we made sure the performance inside every Tidymates® flushable wipe significantly raises the bar in Personal Care,
…and in more than just one or two ways.
In order for a flushable wipe to become a Tidymates® flushable wipe, it must score highly in ALL 6 of the below categories:
| | Tidymates® Criteria | Definition |
| --- | --- | --- |
| | Flushable / Biodisintegratable | Sewer and Septic Safe. 3X more dispersible than other leading national brands |
| | Softness / Texture | Supple, no irritation due to salt triggering chemistry |
| | Absorbency | 750% absorptive capacity (surpassing competitors) |
| | Strength | Wipes dispense without ripping or tearing during use |
| | Sustainable Resources | Raw material is derived from sustainably managed forests and renewable resources |
| | Made in the U.S.A. | Yes |
Without compromise, our wipes surpass all metrics with flying colors, setting the highest standard of performance you should ever expect from a wipe that is proclaimed as "flushable". We also made sure our flush claims were substantiated in scope by an ISO/IEC 17025 accredited lab. Independently validated by an ISO/IEC 17025 accredited lab to meet strict definitions of the EDANA/INDA GD3 – VIEW HERE
Tidymates® ranking highest in overall quality.
There is no better flushable wipe on the market!
The SCIENCE in our WIPES:
A team of dedicated scientists have been working on developing a top-rated flushable wipe since 1997. Millions of dollars later and nearly 20 years in the making, their focus has led us to the scientific breakthroughs and refinements that are in every single Tidymates® Flushable Wipe you see today.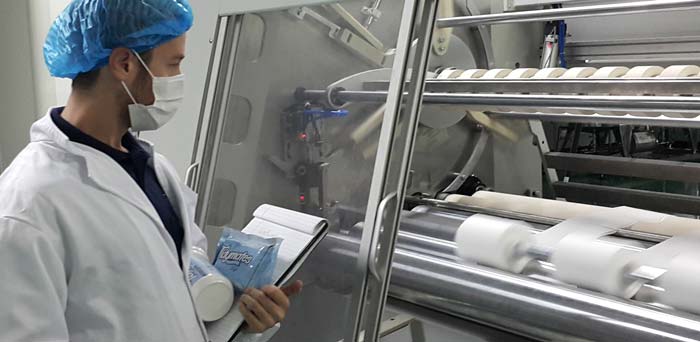 Company President inspects the wipes production process
The PROCESS to make wipes:
Patented technology uses high-pressure water jets to create the raw material that our wipes are made from. From here, "Master Rolls" are made and sent directly to our "converter" which takes the Master Rolls to cut, "juice", seal, and package our Tidymates® wipes.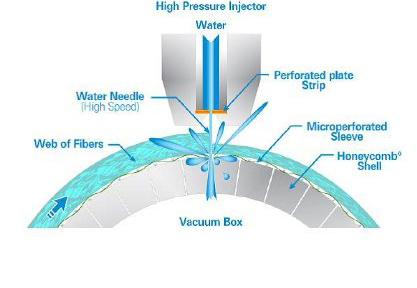 Illustration of patented Hydroentanglement process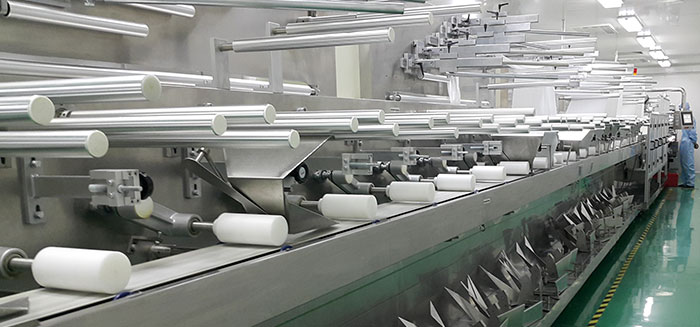 Formulation Station used to saturate Tidymates® wipes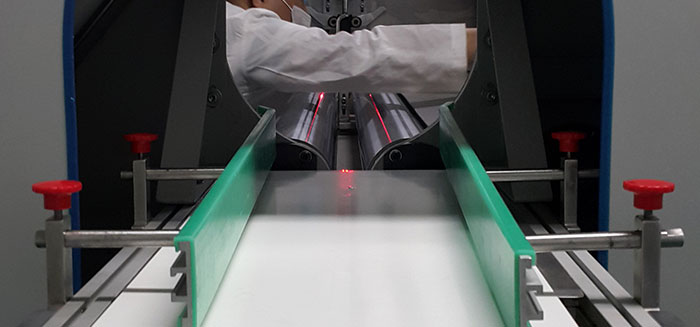 Engineer inside machine calibrating equipment for Tidymates® production..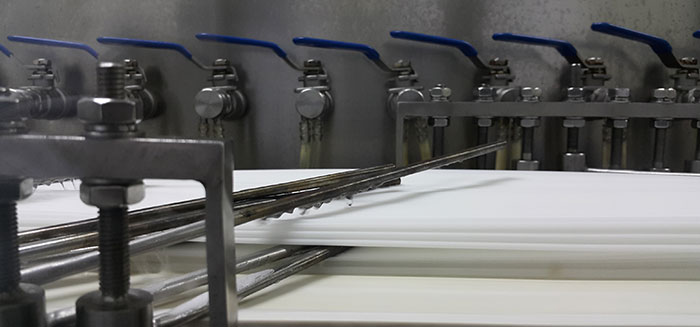 Hydrating Station : up-close of drip feed system.
FORMULATION:
Probably more important than what IS in the Tidymates® formula, is what IS NOT inside our formula. We went through great lengths to avoid nasty preservative chemicals. Ours is made from more than 99% pharmaceutical grade H2O (USP36 qualified), and is suitable for all ages and all skin types. In addition, our "Original Formula" is specifically designed to dry quickly, making the follow-up with a few sheets of toilet paper optional.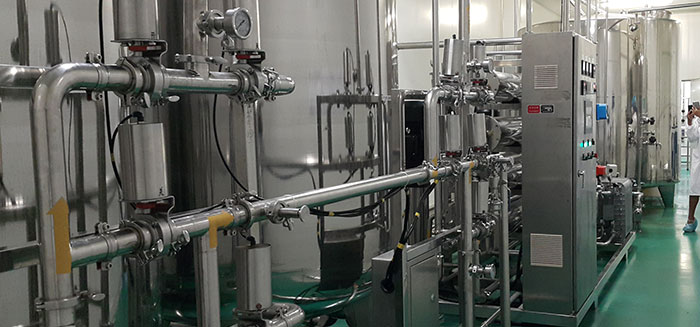 High-tech Filtration Equipment used in formulating the Tidymates® specific formula.
Other wipe brands continue to use nasty preservative chemicals, despite the allergic outbreaks and the cancer-causing evidence associated with them.
Tidymates
®
lab tested formula is free from the following preservative chemicals:
Formaldehyde
(MCI or CMIT) – Methylchloroisothiazolinone
( MI or MIT ) – Methylisothiazolinone
To learn more about these chemicals, click on the 3rd Party links below:

Tidymates® flushable wipes are born HERE, Connecticut, U.S.A.
OUR FUTURE FORMULATIONS:
There is a lot of science that has to go into the development of a good formula. We have a complete team of scientists and an entire laboratory at our disposal to develop more Tidymates® formulations. Future formulas are being developed; each filled with life improving benefits made to soothe the olfactory sense and may also include proven homeopathic advantages for even greater comfort.
* Discontinue use of any Tidymates® product determined to cause an allergic reaction. Rinse area off immediately with fresh water if signs of irritation occur. See your doctor if any problem persists. Consult with your doctor first if you have been diagnosed with or have been treating a pre-existing condition.