Tidymates® isn't just another wipe product to stash behind the toilet. Our products significantly raise the bar in Personal Care in so many ways.
We love wipes.
Of all the various wipe products to choose from, none of them unify the wipes and dry sheets to a single location. We see it everywhere – the wipes get stashed behind the toilet and the toilet paper is just where it should be; without shelf space, conveniently right beside you. It is time to put the wipes and the toilet paper together!
Flushable / Biodisintegratable 3X more dispersible than other leading national brands
SAFE FOR SEWER AND SEPTIC SYSTEMS
Softness & Supple Texture
Absorbency : 750% absorptive capacity
Strength : Wipes dispense without ripping or tearing
Sustainable Resources Raw material is derived from sustainably managed forests and renewable resources
Made in the U.S.A.
Value
Tidymates® System
National Leading Brands
Other/ Private Label
MOST ideal location for users
NO Shelf Space
DO NOT use known harmful preservatives
AUTOMATIC delivery option
Patent Protected Snap-in Dispenser
Independently tested as SAFE for sewer and septic systems
DERIVED from Sustainable Resources
MADE in the U.S.A.
BEST overall flushable wipe on Market (2016) †
GET YOURS TODAY
†BEST overall flushable wipe on market is determined based on a 6 point scale.
Tidymates® patented systems are revolutionary because they are made to harness the together-power of using wet and dry sanitary products. In order to make it effective, the two have been put together for the whole family to access, to grab exactly what they need, where and when they need it, in a convenient and more sanitary way. Plus, at least one of our 5 dispenser styles is sure to match your bathroom decor! PICK YOUR STYLE NOW
THERE IS NO 1-SIZE FITS ALL SOLUTION.
We've been in 1,000's of bathrooms, so we know not all bathrooms are created equally. This is why Tidymates® dispensers are available in five standard styles.
Don't have a traditional-style toilet paper dispenser?? We can help. Behind the scenes, we are quietly developing an entire series of revolutionary delivery systems that are perfect alternatives made just for those non-traditional toilet paper dispenser rebels, such as you. If you'd like us to contact you when new products become available, simply
CLICK HERE
and check the product updates box and we'll let you know once they are available.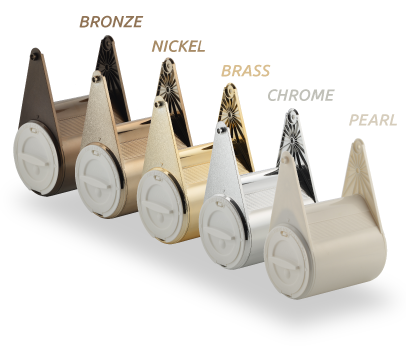 PICK YOUR STYLE
Tidymates® Flushable Wipes Because "No flushable wipe should ever clog your plumbing."
WATCH AND SEE
Ranking highest in overall quality, There is no better flushable wipe on the market!