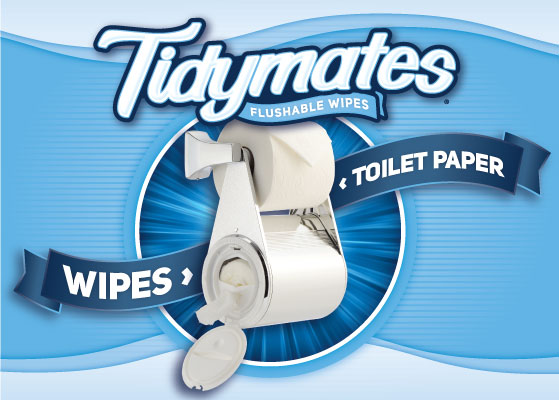 EFFECTIVE TODAY, MARCH 16, 2016, TRIO HYGIENE SYSTEMS, LLC, reveals a new age in personal hygiene, for family use.
The last time something new and practical for everyone was revealed for daily use in the bathroom, it had to do with adding another ply to toilet paper. Remember how exciting that day was? …I don't.
Truth is, NOTHING ground-breaking or even remotely helpful has been going-on with bathroom hygiene for decades. I guess we figure we've been doing the bathroom thing for so many thousands of years that we have seen the end of the road with regard to bathroom hygiene and ingenuity. Or, at least that is what the toilet paper and wipes industries would like you to believe…
Let me tell you that bathroom hygiene and ingenuity is our specialty. We have something to show you that is so obvious and useful that you will wonder why it took this long to be invented. Something so BIG that it has revolutionized the actual way people perceive hygiene. This breakthrough also means that, since passing your own potty-training exams years ago, you may have since been doing it all wrong this whole time, too! WHAT??!!…
MARK TODAY'S DATE IN YOUR CALENDAR BECAUSE TODAY, WE JUST MADE HISTORY IN THE BATHROOM. Today is the OFFICIAL, on-line debut of the Tidymates® Hygiene System and Tidymates® flushable wipes for family use! Welcome! Thanks to the Tidymates® Hygiene System snapping your toilet paper and Tidymates® flushable wipes together, the two will never be apart again. Wet and Dry tissue together for the first time in bathroom history and, it's only just the beginning!
We've devoted 8 years toward developing and testing the heck out of this system. Making sure the quality of every flushable product we make is independently lab tested, and sets the highest bars for personal hygiene, convenience and for not harming our environment.
On behalf of our dedicated Tidymates® Team, thank you for bringing us into your homes and proving again and again, that Tidymates® is a brand in Personal Care you can trust.
Our next series of posts will introduce you further to our Tidymates® products with entertaining and informative videos. We will also periodically update this area with, including but not limited to: new product releases/specials, press releases, informational articles and more. Follow us to receive these updates automatically. See our Privacy Policy if you have any concerns. Check back frequently for what's new.
Welcome to the new age in personal hygiene. Help us to spread the word!
TIDYMATES® IS HERE!! TIME TO GET TIDY!! TIDYMATES® IS HERE!! TIME TO GET TIDY!! TIDYMATES® IS HERE!! TIME TO GET TIDY!!