One week ago we announced the Official online debut of our Tidymates® Store, for families.  We also said that we would be rolling out with videos about Tidymates®.  Today, we are pleased to announce our first in a series of entertaining and informative videos which we hope you enjoy and share with others.
The Tidymates® System is designed for space saving and convenience, and significantly raises the bar of personal hygiene for everyone.  If you've only been using toilet paper this whole time, you have had it rough.  We suggest the combination of using wet wipes and toilet paper for a better clean.  Tidymates® is a snap-in system that gives you the distinct ability to easily combine toilet paper and Tidymates® flushable wipes, to just 1 familiar location you use every day (your own conventional toilet paper dispenser).  Plus, with 5 standard styles to choose from, there is a style that matches virtually any bathroom decor.
FACT: Tidymates® flushable wipes are scientifically proven to break apart 3X faster that other leading national brands found in stores today.  If you are not using at least a national brand, then Tidymates® flushable wipes may break apart 4X, 6X or even up to 10X faster than what you are currently using.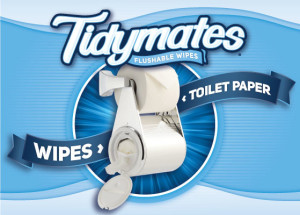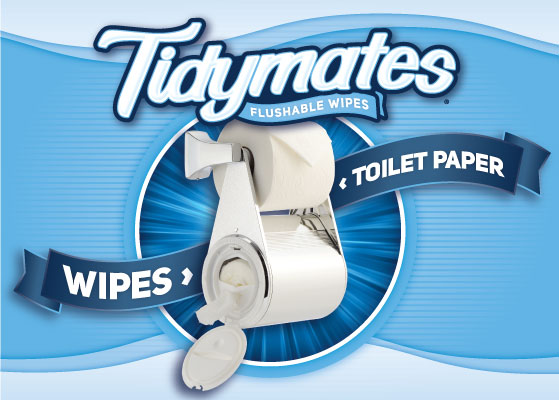 BECAUSE NO FLUSHABLE WIPE SHOULD EVER CLOG YOUR PLUMBING.
Limited time offer: Save 30% off your order when you bundle the "Basic"Auto-MATES™ Package with a Starter Kit.
Our next post: Will be a deep-dive into all that distinguishes Tidymates® products from all other wipe products currently on the market.   You'll want to read this one before buying your next tub of wipes!